Aeration & Overseeding Services
Aeration Service Tulsa OK
If you want to very best lawn possible, soil aeration is an important step in the process. Soil aeration includes removing plugs from the turf of your lawn in order to allow vital water, nutrients, and oxygen to pass through into the roots of your grass. A healthy lawn is a properly aerated lawn.
The longer your grass sits untreated or endures the traffic of people walking in it, the soil will become compact and hard. The harder the soil, the more difficult it is for those vital nutrients to pass through into the root. It's important soil is properly aerated in order to have the best lawn possible.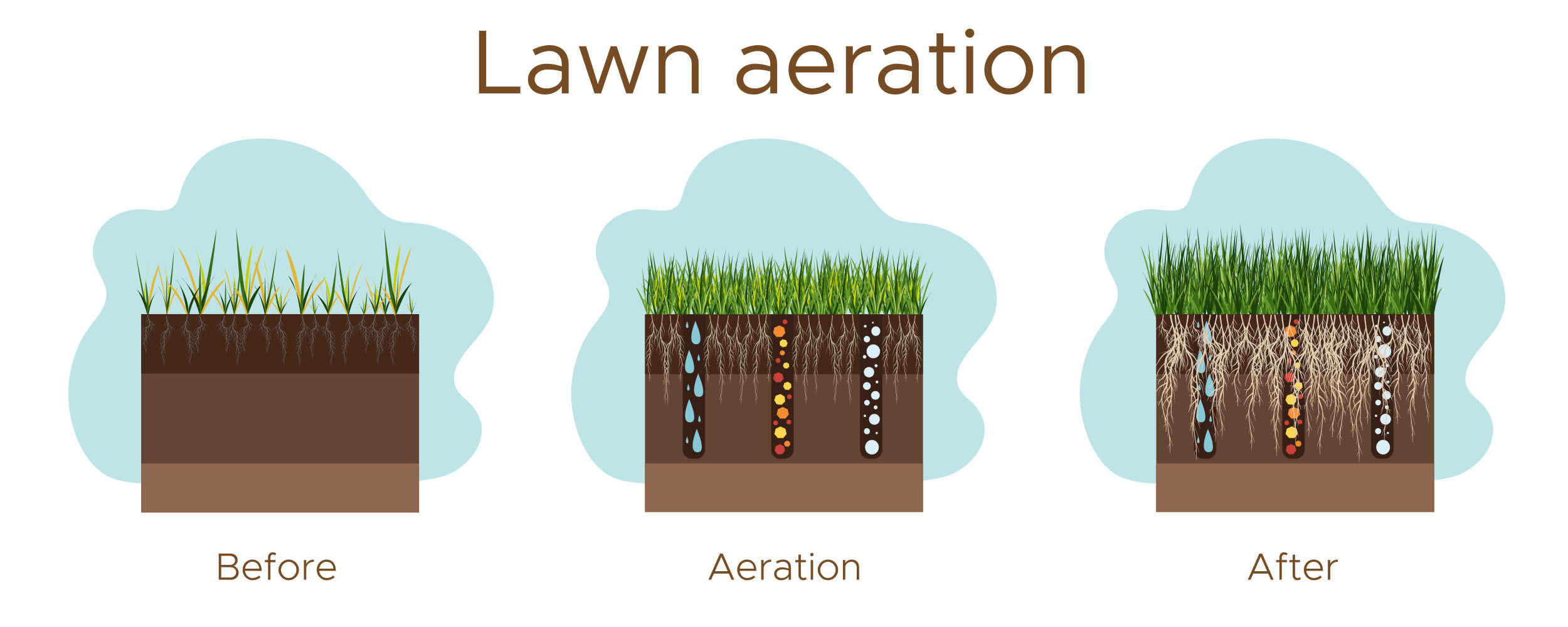 Overseeding Service Broken Arrow OK Bixby OK Jenks OK
Over time, grass production naturally slows down. Overseeding is descriptive of what lawn care pros do when they add a fresh layer of seed to keep growth continuing in your lawn. In addition to weed control, fertilization treatment and proper yard mowing, adding seed makes a healthy lawn that much thicker and more beautiful.
Beautiful Lawns in Claremore, Catoosa, Collinsville, Coweta
Aeration and overseeding will help your lawn be the absolute most healthy it can be. It will be at its thickest and as a result much stronger and able to endure harsh sunlight, heavier traffic from children and pets, and overall able to endure more wear and tear without showing sign of it.
Our friendly lawn care professionals are experience at lawn aeration and grass overseeding application, and we would love to provide our expertise to you in order to help you have the absolutely best lawn possible in Tulsa and the surrounding areas. If you'd like to speak with us about soil aeration and yard overseeding, please give us a call at 918-416-6915